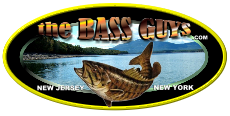 Media Kit for THEBASSGUYS.COM
August - 2018
For more information, please contact:
Dan DeGroot
dan@thebassguys.com
201-289-2462
Our office hours are Monday-Friday, 9:00 AM - 5:00 PM Eastern Time. You can generally expect a response within 1 hour.
Overview of theBASSguys.com
theBASSguys is a very popular website that covers: SPORT FISHING product promotion of LURES, RODS, REELS, LINE, CLOTHING and BOAT ACCESSORIES TO TARGETED ANGLERS in the NORTHEAST USA and EASTERN CANADA.
This media kit describes opportunities for advertisers to reach this unique, valuable audience.
Audience & Demographics
theBASSguys.com audience: SPORT FISHING ANGLERS in the NORTHEAST USA and EASTERN CANADA.
theBASSguy.com has seen traffic grow considerably since its launch in SEPT. 2013. Visitors to theBASSguys.com are highly targeted, and arrive mainly via browser bookmarks, targeted search engine queries, social media interactions, and highly relevant inbound links. In short, our website is uniquely positioned to offer an audience that is receptive to your advertising message.
Google Analytics Audience Metrics:
The following information describes the size and scale of theBASSguys audience.
| | | |
| --- | --- | --- |
| 75,000 | 110,500 | 2.44 |
Social Media Metrics:
Here is a breakdown of theBASSguys presence on major social media platforms.
2,300 5,000+
Facebook Likes Facebook Friends
Demographics:
Here is a breakdown of the demographics of theBASSguys audience.
Age
18-24
24%
25-34
28%
35-44
19%
45-54
14%
55-64
09%
65+
07%
Education
No College
30%
Some College
07%
College
63%
Graduate School
XX%
Gender
Male
90%
Female
10%
Has Children
Yes
60%
No
40%
Browsing Location
Home
75%
School
10%
Work
15%
The above traffic and demographic information was sourced via FACEBOOK AUDIENCE metrics and GOOGLE ANALYTICS.
Rates & Opportunities
TheBassguys offers numerous advertising opportunities for advertisers to reach this valuable, targeted audience.
Standard Banner Advertising Opportunities - Your banner will be placed on "ALL" Pages of theBASSguys website (47 pages to date).
Ad prices are listed in flat rate. .
| Ad Unit | Dimensions | Pricing | Monthly |
| --- | --- | --- | --- |
| Middle of the Fold All Pages | 468x60 | Fixed | $75 |
| | | | |
Contact
For more information, please contact: Dan DeGroot at dan@thebassguys.com or 201-289-2462. Our office hours are Monday-Friday, 09:00 AM - 05:00 PM Eastern Time. You can generally expect a response within 1 hour
Return to Home Page...RETURN HOME